According to CCTV, my country's second-generation new crown vaccine has completed phase II clinical trials.
Recently, news about the development of the second-generation new crown vaccine and specific drugs for the treatment of new crown pneumonia has received widespread attention. What role will the second-generation vaccines and specific drugs play in preventing the new crown pneumonia epidemic? When will it be listed?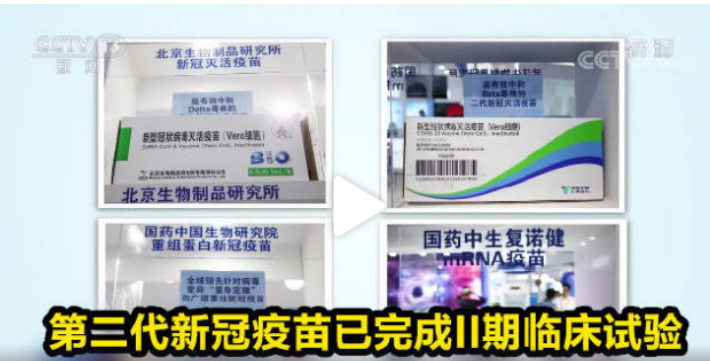 Head of the Vaccine R&D Team of the Scientific Research Group and Director of the Science and Technology Development Center of the National Health Commission, said: "First, my country's vaccine R&D units have carried out research on inactivated vaccines against Gamma and Delta strains. Research on broad-spectrum or multivalent recombinant protein vaccines of different mutant strains, the third is to develop adenovirus vector vaccines and nucleic acid vaccines against Beta strains and Delta strains."
Zhu Jingjin, Secretary of the Party Committee of Sinopharm Group China: "At present, we have prepared vaccines against variant strains such as Delta and Beta. Broad-spectrum recombinant protein second-generation vaccines have also been developed, and phase I and II clinical trials have been completed.