2019 Huawei Global Developers Conference will be held at the Songshan Lake Base in Huawei from August 9th to 11th. It will be officially opened this afternoon. According to the Shanghai Securities News, the Huawei EMUI10.0 system, the "Glory Smart Screen" equipped with Haisi Hongjun 818 smart chip and the new "Digital Reality" black technology based on virtual and real integration will be announced. Among them, EMUI10.0 will be the first to appear this afternoon.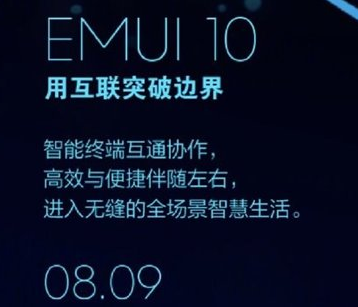 According to the report, the market believes that the Huawei EMUI10.0 system will introduce "distributed technology" to solve the inter-terminal collaboration problem and realize the interoperability of multi-terminal full scenarios. Recently, Huawei EMUI officially began to warm up EMUI 10, saying that "EMUI 10 meets you at the developer conference, breaking the terminal boundary!" and EMUI 10 will use the details to achieve quality. And said that the beauty of quality lies in the details, the comfort in the details, everything is just right.
According to Huawei's "Glory HONOR" official microblogging spoiler, the glory wisdom screen will be officially released on the second day of this developer conference. The possibility of carrying the Hongmeng system is very large, and the latter may appear on August 10 with the glory and wisdom screen.
In addition, according to the agenda of the meeting, on August 11th, Huawei will uncover a black technology, and participants can sign up and participate in the black technology experience tour in batches for a 30-minute period. "Bringing consumers a new interactive experience. And the visual experience, seeing never before, knowing that the future has come." According to the official website of Huawei Developers Conference.
Huawei's developer conference invited 1,500 partners and 5,000 global developers, which will be Huawei's largest ever conference.